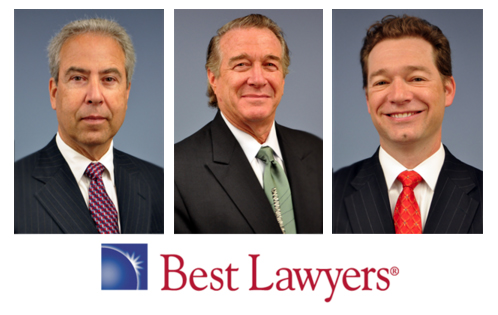 SmolenPlevy is pleased to announce that Co-Founding Principal Jason Smolen is honored as Best Lawyers® 2017 Business Organizations "Lawyer of the Year" for Washington, D.C. SmolenPlevy Co-Founder Alan Plevy and Principal Dan Ruttenberg, JD, CPA, LLM are also named in the Best Lawyers® 2017. Plevy and Ruttenberg were selected by other leading lawyers from the Washington, D.C. area in the categories of trusts and estates and family law, respectively.
The Best Lawyers in America© is the oldest peer-review publication in the legal profession. It recognizes attorneys in 128 practice areas from all 50 states and the District of Columbia. For each location and specialty, the individual attorneys with the highest peer-reviews are recognized as "Lawyer of the Year."
The attorneys will be featured in the 23rd edition of Best Lawyers in America©, which will be published later this year.