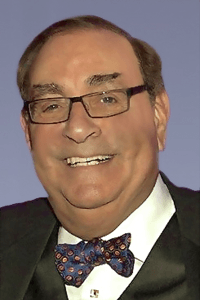 We are profoundly sad to announce the passing of our friend and colleague, Stuart H. Gary, on September 18, 2017. Stuart resided in Tysons, Virginia, and formerly lived in Washington, D.C. Stuart was the beloved husband of Donna Rothman Gary, and father of Robin Leigh Gary and Kenneth Asher Gary. He is also survived by his mother, Blanche Gary, and brother, Richard Gary (Linda); his father Morton Gary predeceased him. Stuart also leaves behind nieces, nephews and cherished friends. A graduate of the The American University Washington College of Law and University of Virginia, Stuart was a senior counsel at SmolenPlevy. He was a member of both the Virginia and District of Columbia bars. His practice areas included business and corporate law, mergers, acquisitions and sales, tax and real estate. Stuart specialized in entity structure and governance, acquisitions and mergers, commercial dispute resolutions, real estate acquisition/dispositions, and leasing and real estate finance transitions.
Known for his innovative approaches and solutions and his ability to rapidly respond to the needs of the client, Stuart was frequently sought after and brought into situations that had been mishandled or inappropriately serviced by others to re-level the playing field and achieve a palatable resolution. He lectured on the subjects of the novel uses of the limited liability company; considerations in choice of entity decisions; coordination of divorce counsel and business counsel in complex divorce matters; and served as a panelist and speaker on commercial real estate leasing on a national basis.
Stuart received the honor of being selected for inclusion in Virginia Business' "Legal Elite," a listing of "Virginia's Best Lawyers" and "Legal Elite" by Washington Smart CEO and among the "Top Rated Lawyers" by the Wall Street Journal. An acclaimed attorney, he was "AV" rated by Martindale Hubbell.
Stuart will be missed in so many more ways than we can enumerate here. We were honored to call him our colleague, and we cherish the many years we had with him as a friend.